Valentine Week List 2016: Rose Day, Propose Day, Kiss Day & complete list of days to celebrate till Valentine's Day
Valentine's Day is round the corner and lovers are all set to celebrate the day of love. Valentine's Day will be here within a week's time as people around the globe celebrate it on February 14. Valentine's Day also well known as Saint Valentine's Day marks the celebration of one of the most beautiful bonds in the world – LOVE. Yes love, its the purest form and can be for anyone for your parents, partner, children, grandparents and even it can be for your friends
People have termed Valentine's Day as the special day which is been celebrated by the lovers. But do you really think lovers need a special day to showcase their love? Answers may vary from person to person but majority of the people plan to confess their love on this day to their beloved ones by gifting them flowers, gifts or greeting cards.
On this day people use symbols like the heart-shaped outlined gifts, doves and the figure of the winged Cupid who is the sign of erotic love. Valentine's Day 2016 begins with Rose Day followed by Propose Day, Chocolate Day, Teddy Day, Promise Day, Kiss Day, Hug Day, and ends on the most special and the most awaited day Valentine's Day.
Here are the dates for the Valentine Week 2016:
1. Rose Day – February 7, 2016 – Sunday
2. Propose Day – February 8, 2016 – Monday
3. Chocolate Day – February 9, 2016 – Tuesday
4. Teddy Day – February 10, 2016 – Wednesday
5. Promise Day – February 11, 2016 - Thursday
6. Kiss Day – February 12, 2016 – Friday
7. Hug Day – February 13, 2016 – Saturday
8. Valentine's Day – February 14, 2016 – Sunday
All you need to know about the Valentine Week and how can you exactly go about it? Have a look:
1. Rose day : 7 February, 2016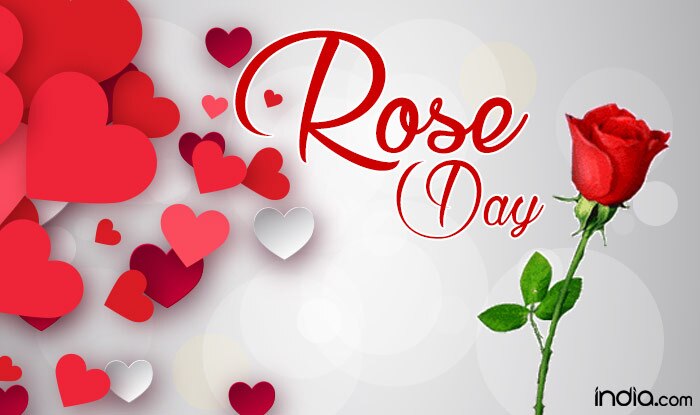 The beautiful week starts with Rose Day and people celebrate this day by giving a rose to their loved ones. Rose Day is celebrated with lot of zeal and enthusiasm among the youngsters who also try to propose by giving roses to their crush or girlfriends. Try taking your loved ones out for a surprise date.
2. Propose Day : 8 February, 2016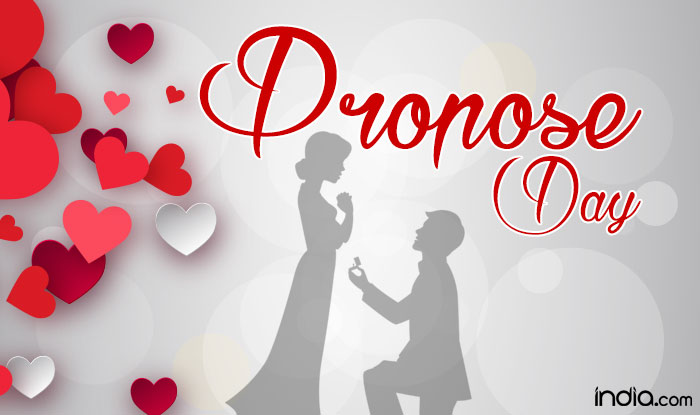 Propose Day – the second day in the Valentine week list which is celebrated on 8th February. On this day, people propose their girlfriends and boyfriends and pamper them with few gifts and flowers.
3. Chocolate Day 2016 : 9 February, 2016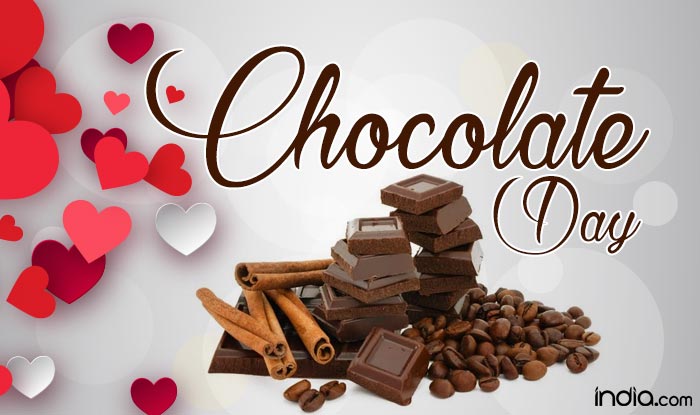 An entire day is dedicated to chocolates which is one of the best things in the world. Chocolates or any sweet dessert easily enhances charm and even bad mood. Go ahead and pamper your soul mate with lots and lots of chocolate.
4. Teddy Day 2016 - 10 February, 2016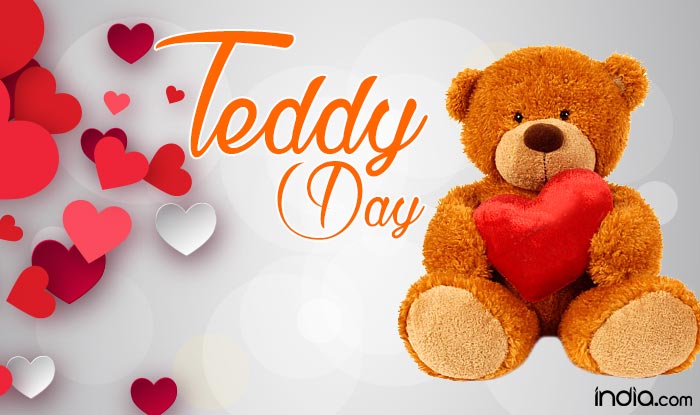 Now it's time to send some cute and adorable teddies across to your loved ones. We all know females are fond of teddy bears and some of them still keep them in their rooms. Teddies are one of those childhood memories which a girl cherishes even in her adulthood. Go ahead and let teddy bear create its own magic.
5. Promise Day 2016 – 11 February, 2016
Promise plays a vital role in a relationship and then fulfilling the promise is the second most important step to keep a healthy relationship going. 'Love is an unconditional commitment to an imperfect person'. Love comes in with a long list of responsibilities, promises, commitments and lot more to add on. Making big promises does not concrete your relationship but fulfilling them with utmost dedication and keeping the trust factor alive is really important.
6. Kiss Day 2016 – 12 February, 2016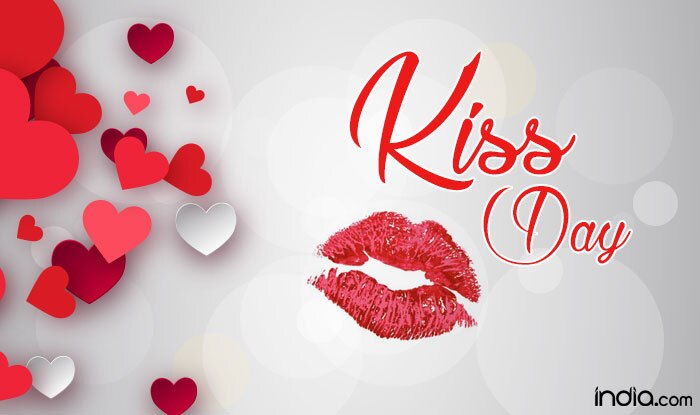 The sixth day of Valentine week is here and it is Kiss day. One of the most popular days which lovers celebrate and get an golden opportunity to express their love with a sweet gesture. Try the delicate expression of love on this kiss day and turn this day into a romantic and memorable day.
7. Hug Day 2016 – 13 February, 2016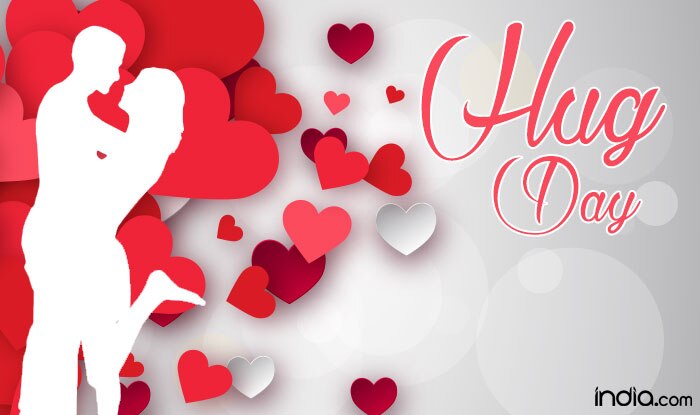 Hug day is celebrated just two days before the main event. This day gives one and all a precious chance to express your never ending love towards your loved one with a warm and tight hug. Hug is nothing but an expression of affection which showcases love, care and lot of protection towards your love.
8. Valentine's Day 2016 – 14 February, 2016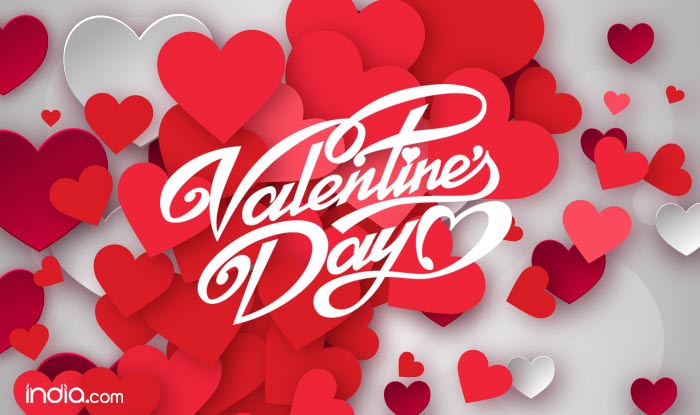 Finally the big day arrives which holds lot of importance in couple's life. Many lovers express their inner most feelings towards their loved ones on this special day and try to impress their partners. Lovers try to churn out some creative ideas which they can cherish and even make their day forever memorable one.
There is a famous saying that 'Don't wait until it's too late to tell someone how much you love them, how much you care for them. Because when they're gone, no matter how loud you shout and cry, they won't hear you anymore.' So, what are you waiting for Valentine's Day is just around the corner and we hope lovers are fully prepared with their innovative ways which reflect their never ending bond of love and affection towards their partner. We at India.com, wish each and everyone Happy Valentine's Day in advance and hope this day brings in lot of new surprises in your life!
Valentine Week List 2016: Rose Day, Propose Day, Kiss Day & complete list of days to celebrate till Valentine's Day
Reviewed by
Zoe
on
8:02 AM
Rating: